Welcome...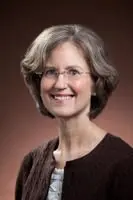 I hope this site will give you an idea of whether and how I might be helpful to you.
People from all walks of life seek therapy for a range of reasons.
Perhaps you are feeling stuck in significant aspects of your life. You may even be aware of frustrating behavioral and relational patterns, but confused about how to change them. Your mood and self esteem may be affected.
Or you may be experiencing a major transition or significant loss . I also work with individuals struggling with anxiety and chronic worry, relationship issues, as well as those who have experienced trauma.
Psychotherapy is an opportunity to deal with issues in a way that is difficult to do alone. The process offers the potential for more satisfying ways of living and being in the world.

The easiest and simplest way to see if I might be able to help you is for us to meet and talk about it. I am also available for brief phone consultations.